KeyBank Touch
–  Touch Screen Key Access Control System –
Now get touchscreen convenience with KeyBank key access control system, the safer, more secure way to manage keys.
Bright 7″ full color, touch screen

Email notifications

Common database

"KeyAnywhere" allows keys to be returned to any KeyBank Touch within a site

"My Keys Out" allows users to see what keys they have out
Airports

Fleet Management

Education

Hotels and Hospitality

Multifamily buildings
KeyBank Touch: Touch Screen Key Access Control System
Now get touchscreen convenience with KeyBank key access control system, the safer, more secure way to manage keys. The bright 7″ touchscreen key organizer system gives you an easier-to-use interface, and we made KeyBank Touch even more capable. The new KeyAnywhere feature enables you to return a key to any key storage system in your enterprise. You can also locate which KeyBank a specific key is in, or determine who has it out, with the new KeyFind feature. We've also improved integration capabilities, along with many other convenient features. Of course you still get our patented SmartKey system, modular design and full scalability. We just keep making key management better.
Greater Ease of Use
Easy to read, large buttons for convenient navigation
Status bar shows guides users on what to do, and shows what is happening
More Capacity and Control
Up to 18,000 keys and 10,000 users per site
"Site" concept uses a common database
Longer user ID's can be up to any 6 digits, plus a 4 digit PIN
KeyBank TrueTouch Software
KeyBank TrueTouch key tracking software comprises the KeyBank TrueTouch client interface and the KeyBank Server for enhanced administration and control of the KeyBank Touch system.
Key Tracker Software Features:
Access control-style interface
Auto-sync automatically updates of KeyBank systems as changes are made
"Profiles" feature for quicker, easier programming of users
Profiles provide a quick way to assign users key and group permissions, access level, and any other settings
New, easier to read reports utilize color and include more information
All reports can be saved in PDF and CSV file formats
KeyBank TrueTouch client interface is designed to run all programming, remote functions and reports for up to 10 KeyBank Touch locations. Add users from a global list and all specific settings (added or modified) will be automatically synchronized across the system. Quick profiles can be assigned for improved user control. Administrative access levels are designed to allow reports only or alarms only in addition to the five system administration levels.
Generate TrueTouch reports in landscape or portrait format with color interspaced lines for easy reading. Reports can be scheduled to automatically email, print or save.
The KeyBank TrueTouch Server is designed for installation on a dedicated computer and can be connected to a KeyBank via a network connection or a USB. The server is the main interface for the client software and performs all synchronizations of transactions as well as maintaining the SQL database. Both access control systems and customized client control software interface with the server application.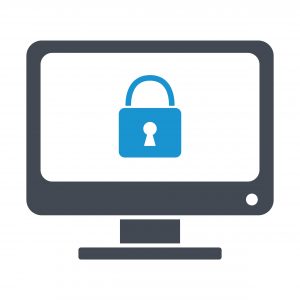 Email notifications enable a tenant or owner to be alerted when a key to their residence is removed

Common database for all KeyBank systems within a "Site"

Enter custom notes and information via on-screen QWERTY keyboard

New improved integration interface for 3rd party software

"KeyAnywhere" allows keys to be returned to any KeyBank Touch within a site

"My Keys Out" allows users to see what keys they have out, if any of their keys are overdue, and when their keys will become overdue
Key Control Data from SmartKeys
Keys are secured to a SmartKey which features an identification microchip and 1/8″ stainless steel locking ring for additional security and functionality. When a Morse Watchmans smart key is inserted into a KeyWatcher key slot, identification chip data is stored and then retrieved after a key is properly accessed. Users can only access microchip keys from the cabinets with a proper user code, as designated by their security managers.
SmartKeys are available in several different colors (black, brown, white, grey, red, yellow, blue, and green). This allows for keys to be organized by color, which can be useful when utilizing several KeyWatchers in a facility, or designating one group of keys from another within the system.
SmartKeys work great when used with our tamper proof key rings (KeyWatcher Touch users can also use SmartKeys with our SmartKey Reader system). Using KeyRings with replaceable hub technology allows for a SmartKey to securely hold larger rings of keys, or larger keys like Folger Adam keys.
SmartKeys help make KeyWatcher an easy-to-use key control system. The Random Key Return feature allows users to return keys to any open location in the cabinet and the system will remember the new location for that key. This avoids confusion or misplacement error – a real time saver and convenience to each user. There is also an option available for users who prefer keys to be returned to their original location.