Secure. Scalable. Solutions.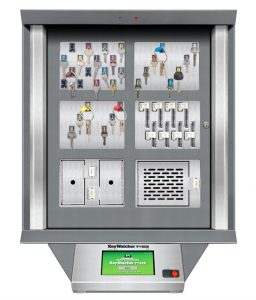 Make key control easier and more efficient with a key management system from Morse Watchmans, the security industry's leading provider of key control, key security and key and asset management solutions.
Improve your key control and security with the enterprise-class KeyWatcher Touch system, the scalable KeyWatcher Illuminated system and KeyBank key cabinets – there's even a Remote Box solution to protect access to the KeyWatcher cabinet.
Configure your KeyWatcher now!
AUTOMOTIVE
Learn More
Automotive dealerships and rental fleets have a need to track car key activity, reduce unauthorized access, and cut down on the misplacement of keys. One of the most secure options to address all these needs is a car dealership key management system designed to control access to keys in a vehicle lot, servicing bay, or inspection shop. Each key secured in a KeyBank Auto or KeyBank Touch system is attached to a locking device with a unique identification chip. Dealership keys are accessed and returned only by pre-authorized individuals using a PIN code or other identification methods (e.g., access cards, biometrics)
AIRPORTS
Learn More
Morse Watchmans offers the best in airport key access control, helping you secure and monitor entry to repair, maintenance, and other facilities, as well as the critical assets housed in these locations. The KeyWatcher and KeyWatcher Touch airport key control systems can be used to hold keys needed for access to sensitive areas of an airport, including ramps, operational spaces, and other security identification display areas (SIDA) restricted from the general public. These security systems also serve as a fleet management solution for airport shuttle services and ground staff.
GAMING
Learn More
Casinos are in the business of gambling, but the one thing they do not gamble on is security. That is why most casinos in Las Vegas and around the world rely on Morse Watchmans' key management solutions. Our casino key control systems provide the higher level of key security needed to protect drop boxes, counting rooms, and other critical areas of the casino. A KeyWatcher casino key management system adds to operational efficiencies while also enhancing the safety and security of the overall environment.
Configure your KeyWatcher now!
Smart Keys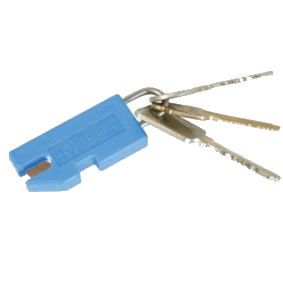 Key Rings with Hubs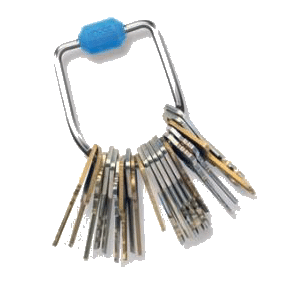 Configure your KeyWatcher now!